An agri-food system is a complex term that may seem far from your reality, but do you know our lives depend on them? Every time you eat, you participate in the system. The way we produce, consume and, sadly, waste food is exacting a heavy toll on our planet, putting unnecessary pressure on natural resources, the environment and climate.
At LIPSA we promote a fair and sustainable food system by:
1- NURTURING NUTRITION.
Reformulating products with our lower saturated fats and trans-free solutions/alternatives.
2- CHOOSING SUSTAINABILITY
Promoting biodiversity and sustainable sourcing. Collaborate with us and choose our sustainable certified oils and fats.
3- REDUCING FOOD WASTE
In our Huelva plant we treat food waste and used cooking oil (UCO) for the energy sector
4- SUPPORTING SMALL FOOD PRODUCERS
We collaborate and co-fund transformative field work with peer companies, supply chain partners and smallholders in Colombia to increase Palm Oil productivity using an AI tool.
Change is in our hands. Join us.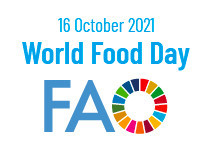 #WorldFoodDay 2021