Oils slightly recovered part of the steep decline of the last two months, especially for deferred positions.
Below are the price developments of the 4 main oils and other relevant market factors over the last few days: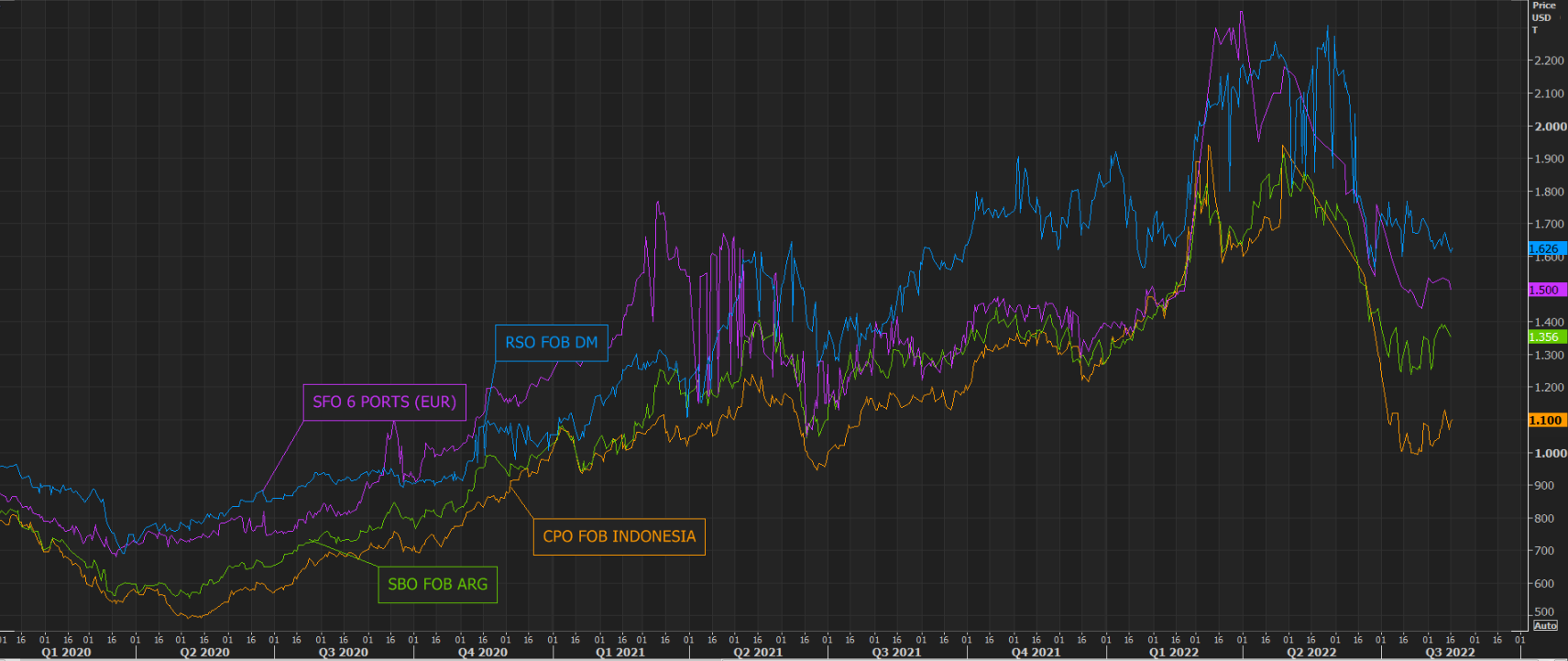 Palm, which led the price decline due to high stocks in Indonesia, continues to trade at a steep discount to other alternatives (SBO, SFO and RSO). Demand is expected to recover in the coming months.
In sunflower, there is particular concern about the weather in Europe with record temperatures and how it could affect sunflower crop yields. Worse results are already observed in France and Spain.
In the rapeseed market, the outlook for the new season is still very positive with an estimated production of 73.43 Mtn. Similar situation is observed in the new soybean season after the last USDA report that surprised with much better data than expected by the market.
For further information, we invite you to download and continue reading LIPSA's market report.