We are pleased to sahre with you a summary of the main conferences of POC 2023 that took place in Kuala Lumpur.
Thomas Mielke – Executive Director, ISTA Mielke GmbH – Oil World
Palm oil prices will improve in the second half of 2023 on tightening supplies, and refined bleached deodorized (RBD) palm olein prices could jump to $1,150 per tonne on free-on-board basis.
Palm oil exports from top producer Indonesia would decline in 2023 because of Jakarta's ambitious biofuel mandate.
Refined palm olein could jump to $1,150/T in H2 of 2023.
Vegetable oil prices could rise in second half of 2023 and 2024 on rising biofuel demand.
IMPORTS:
China's soy oil and other veg. oils imports improving.
China's soybean imports in 2022/23 could rise to 97.2 mln t from 91.61 mln t yr ago.
EXPORTS:
Indonesia's palm oil exports to decline in 2023 because of rising local demand for biodiesel.
Palm oil exports from producing countries to slow down from april-september.
OUTPUT:
Indonesia's 2023 palm oil output seen rising to 47.7 million tonne.
Malaysia's 2023 palm oil output seen rising to 19 million tonnes.
Global soy oil output could drop by 1 mln t in 2022/2023.
Global soybean output seen rising by 15 mln tonnes to 370 mln tonnes in 2022/2023.
Argentina's soybean output could fall to as low as 25 mln t in 2023.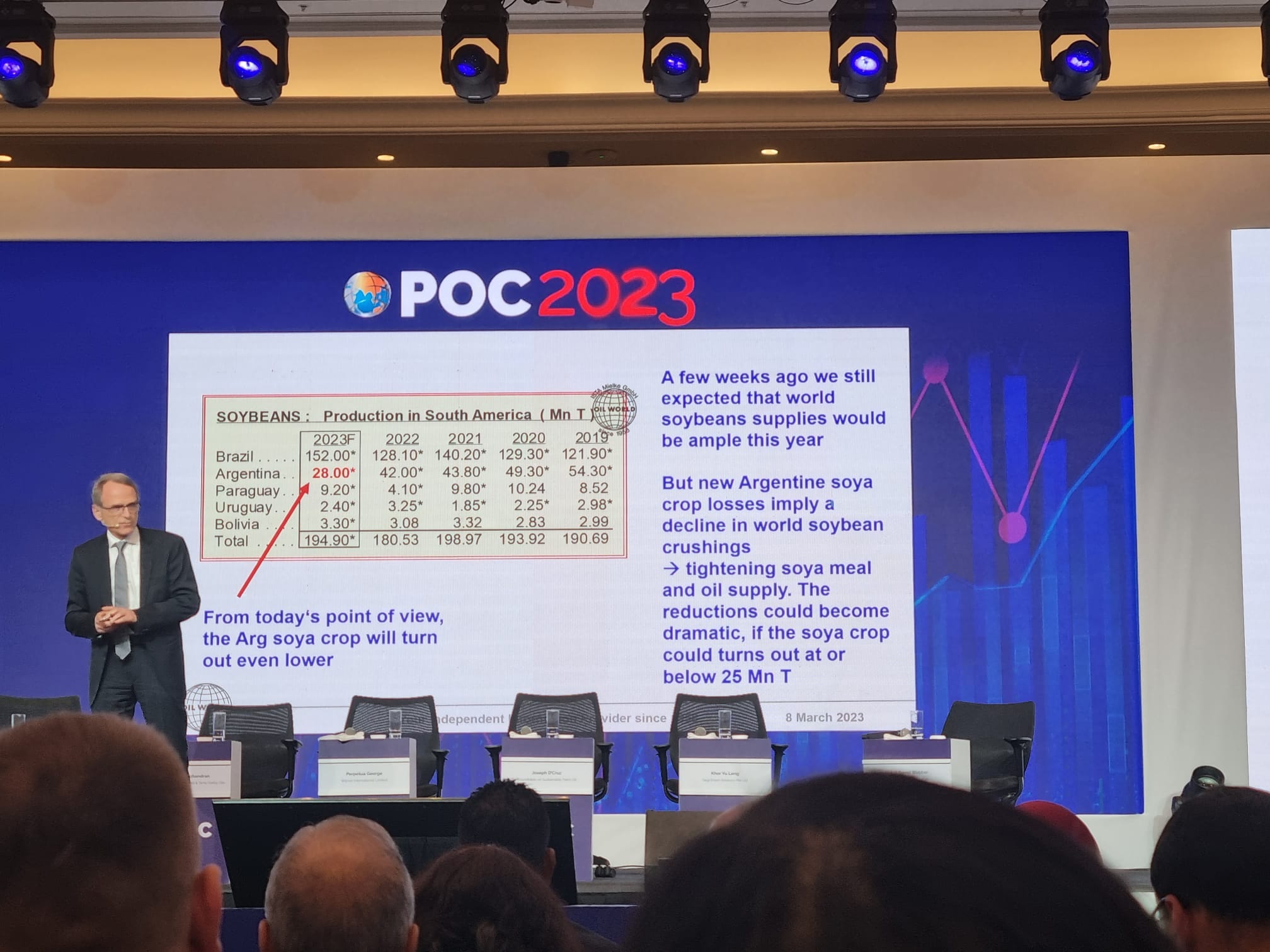 Dr James Fry – Chairman, LMC International Limited
Gently falling crude and slightly faster falls in gasoil prices.
EU CPO will be $850 by December BMD 3rd position.
CPO futures will be RM 3.350 by year-end, pulled down by gasoil.
Annual averages for 2023 are $940/Mt for Rotterdam CPO and 3.700 RM for BMD.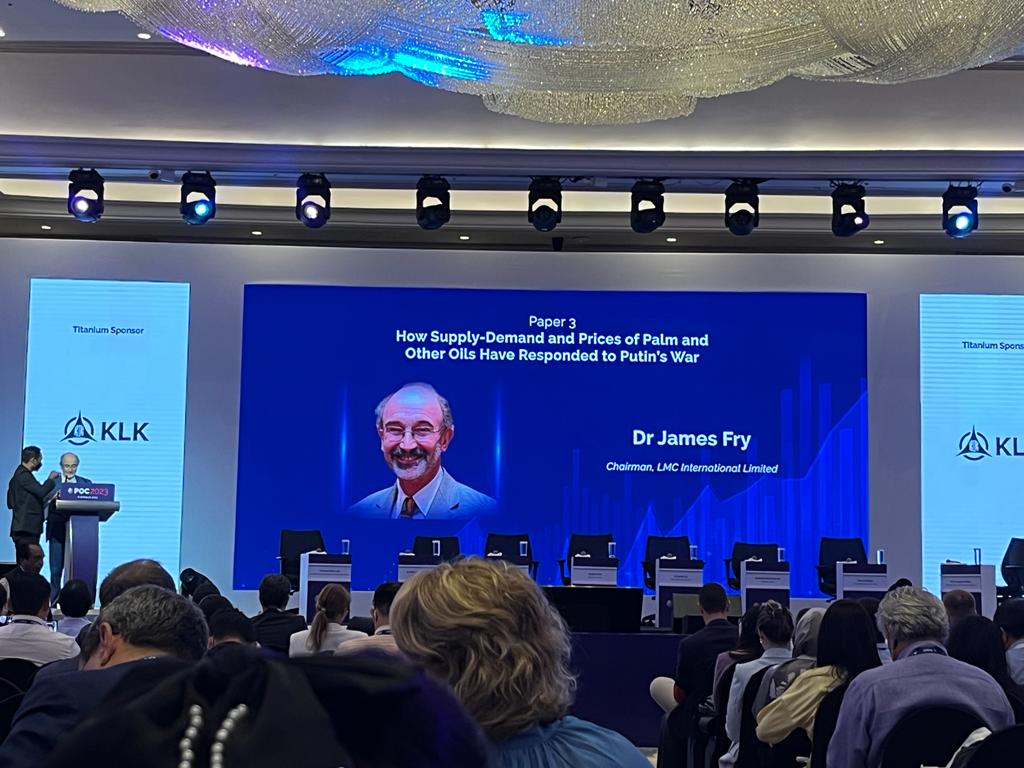 Dorab Mistry – Director, Godrej International Trading & Investments Pte Ltd
Malaysian palm oil is expected to trade between 4,000 and 5,000 ringgit ($1,106) per tonne from now until August as Indonesia's ambitious biodiesel mandate will keep stocks tight in the first half of 2023.
Malaysian stocks could drop below 2 million tonnes because of output disruptions caused by heavy rainfall and rising exports after rival Indonesia imposed curbs on its export.
The palm oil market is likely to be influenced by the "vagaries of climate" in 2023 as a new El Niño weather pattern is forecast to develop. A new El Niño could drive prices higher so as to destroy demand. Without El Niño, we can see lower prices after August.
Sunflower seed production in Ukraine could fall this year by as much as 30% from a year ago because of the ongoing war with Russia.